The patrons of the Society are (alphabetically) Ann Widdecombe, Ben Fogle, Chris Beardshaw, CJ de Mooi, John Challis, Ken Dodd, Lorna Watson and Twiggy Lawson; we are delighted to introduce them to you.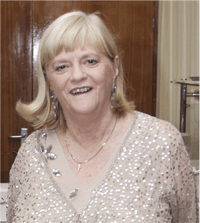 The Rt. Hon. Ann Widdecombe MP
"These charming little creatures which give so much pleasure to so many people are often under unrecognised threat. The collections at both my parents' funerals and indeed at my 60th birthday party were for the British Hedgehog Preservation Society and I am very honoured to have been asked to become a patron."
Ben Fogle
"I have always had an immense love of nature and wildlife, and feel it is really important for people to take care of the animals with which we share our planet.  I look forward to learning more about BHPS and its work now that I am a Patron for the Society."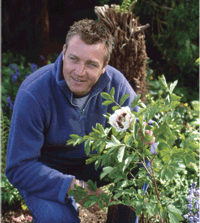 Chris Beardshaw
"The hedgehog is perhaps the gardener's most useful mammal and as part of a coherent strategy to introduce a broad range of wildlife into the garden, I'm thrilled to be patron of the BHPS, with all the good work they do to protect and preserve this now threatened member of the gardening community."
CJ de Mooi
"Hedgehogs are an essential part of our rural ecosystem but both they and their habitats are increasingly at risk through human expansion. We must safeguard their place in nature and our popular consciousness. If all else fails, hedgehogs have one inescapable quality that makes them worth saving. They're so cute!"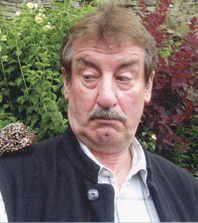 John Challis
"I am honoured to have been asked to become a patron of the BHPS. It is essential that these endearing animals are protected. I am lucky enough to have quite a few hedgehogs in my garden; and I welcome them as allies in the war against slug and snail! One of them lives in a hole in the nave wall of the old Abbey and can often be seen pottering jauntily across the farmyard seemingly oblivious to our two bemused cats!."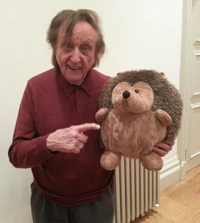 Sir Ken Dodd OBE
Ken joined us in August 2014. Ken is very interested in the work of the Society and has seen hedgehogs in his garden at Knotty Ash, he is most concerned about the population decline.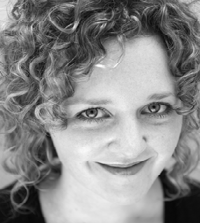 Lorna Watson
"A few years ago I spotted a hedgehog waddling round my garden and have been hooked ever since. I'm thrilled to have been asked to be a patron and very much look forward to helping spread the word and to contributing in whichever way I can to the preservation of British hedgehogs."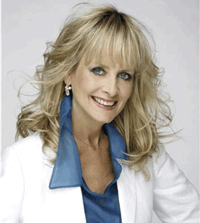 Twiggy Lawson
"I absolutely adore hedgehogs and always have.  So when I was asked to become a patron of the British Hedgehog Preservation Society I was very happy to agree.  The Society does a wonderful job looking after these gorgeous creatures.  We should all try and help too."